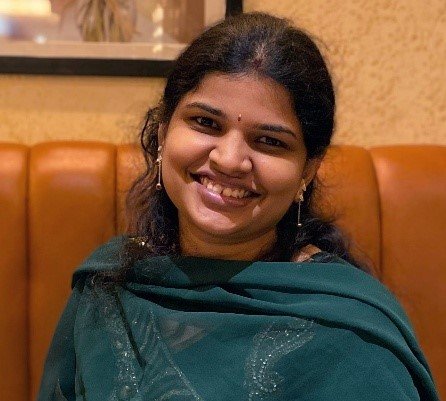 Position: Consultant Psychiatrist
Experience: 7 Years
Location: 313, Sector-A, Pkt-C, Vasant Kunj, Delhi – 110070
Email: [email protected]
Phone: +91 9811006930, 011-26138706
Personal Experience & Biography
Dr.K.V.S.Lakshmi completed her MBBS from NTRUHS, Andhra Pradesh. She pursued her post-graduation in psychiatry (DPM) from Kasturba Medical College, Manipal University. She also holds DNB in Psychiatry from the Institute of Mental Health, Amritsar, Punjab. She strongly believes in teamwork and a holistic approach to treatment. With over 7 years of experience in psychiatry, she worked as a part of a government institute as well as a multidisciplinary team running a general psychiatry unit, deaddiction unit, rehabilitation, and child guidance clinic. She keeps herself updated with the emerging evidence-based treatments. She has a keen interest in child and adolescent psychiatry.
Schedule an Appointment - Dr. K.V.S.Lakshmi
Please submit the form and we shall revert ASAP.
She carefully listened to everything and my problems. We had a chat for about an hour and i trust her and am totally satisfied with her being my doctor.
Aastha
Doctor listened to the problems carefully and i am feeling assured that i would be able to mangage and live life in easy way where, i won't stuck at a point of thoughts which is of no use or has meaning to life in real sense.
Vikas Jain
She was very patient and empethetic. She made me feel very comfortable. It was a very warm meeting. I could easily open up in front her and tell her about all my dark sides. I was nervous before the meeting but later just by talking to her i can feel lot of relief. I believe she can help me in the journey of anxiety treatment.
Deepanshu